In the actual production of CNC milling machines, including many application skills such as machine tool setting, workpiece clamping, tool selection, etc., this issue briefly summarizes the 17 key points of milling, each of which is worthy of in-depth mastery.


1. Power capacitor
Check the power and stiffness of the CNC milling machine to make sure the machine can use the desired cutter diameter.
2. Workpiece stability
CNC milling machine workpiece clamping status and precautions.
3. Drape
During the machining process of the CNC milling machine, the tool extension on the spindle is as short as possible.
4. Choose the correct milling cutter pitch
CNC milling machines use the correct cutter pitch for the process to ensure that there are not too many blades when cutting, which can cause vibration.
5. Cut and Cut
When CNC milling machines are milling narrow workpieces or gaps, make sure there are enough blades to make the cut.
6. Selection of blade groove type
Wherever possible, CNC milling machines use indexable inserts with positive front flutes to ensure smooth cutting action and minimal power consumption.
7. Use the right feed
CNC milling machines ensure that the used inserts are fed correctly for the correct cutting action by using the recommended maximum chip thickness.
8. Cutting direction
CNC milling machines use parallel milling whenever possible.
9. Parts Considerations
The material and configuration of the CNC milling machine workpiece, as well as the quality requirements of the surface to be machined.
10. Blade material selection
The CNC milling machine selects the groove type and material according to the material type and application type of the workpiece.
11. Vibration reduction milling cutter
When the tool diameter is more than 4 times longer than the tool, the vibration trend will be more pronounced, and the use of vibration damping tools can significantly improve productivity.
12. Main deflection angle
Choose the most suitable main declination angle.
13. Milling cutter diameter
Choose the correct diameter according to the workpiece width.
14. Milling cutter position
Position the milling cutter correctly.
15. Milling cutter in and out
It can be seen that with arc cutting, the chip thickness during retraction is always zero, allowing for higher feed rates and longer tool life.
16. Refrigerant
Use coolant only when deemed necessary. Generally, milling works better when no coolant is used.
17. Keep
Follow tool maintenance recommendations and monitor tool wear.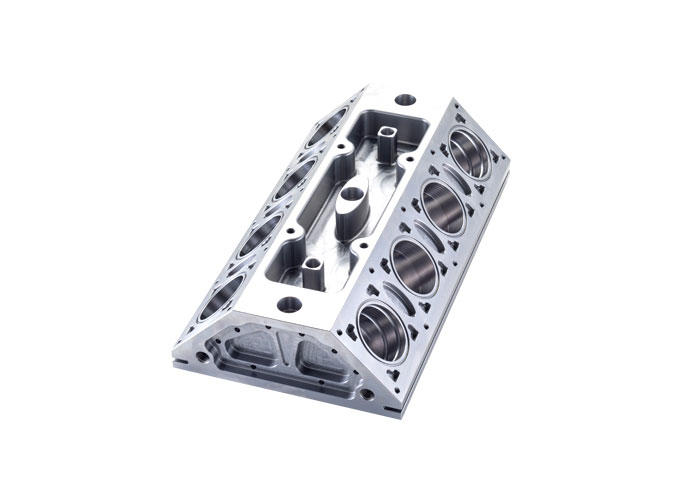 Features
CNC Precision machining benefits include:
- Low and medium volume production
- Medium to high complexity components
- Medium and large format mill and lathe machining
- Material flexibility - aluminum, titanium, steel, stainless steel, inconel, monel, greek astalloy, A286, plastics, brass, copper, cast iron, magnesium, tungsten